RESEARCH AND DEVELOPMENT CENTER
Technology, JinLing Textile is very strong. Now, With the ERP management system and the CAD designing system, more than 50 talented and devoted prefessionals in our research and development center are working on the new Product development Because of our achievements and capabilities, we have continuously won for nine years the "Award for Excellent Innovated Products", "Award for Excellent Designed Products" from the State Cotton Textile Industry Association, Colored Weaving Industry Association, China Printing and Dyeing Industry Association, and Research Center for National Printed and Dyed Cotton Textiles. Several products win the title of national patent and high-tech products in Jiangsu province.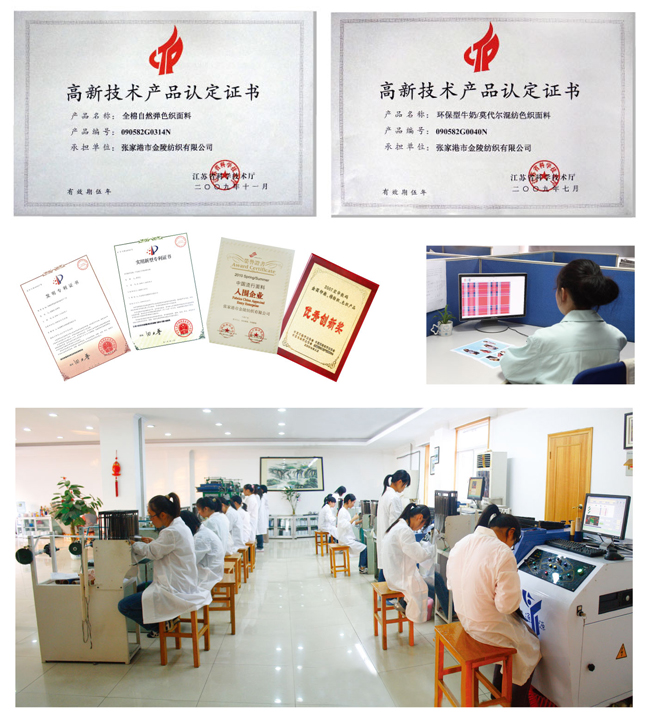 TESTING CENTER
Physical testing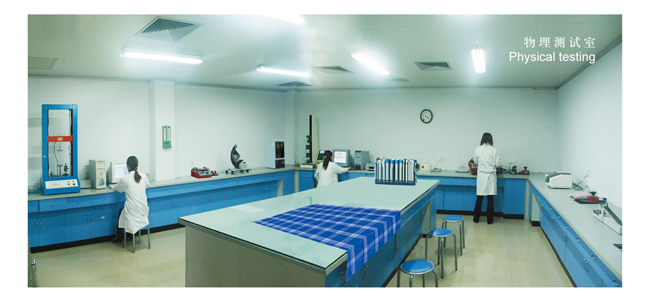 Our testing center equipped with the state-of-art testing equipments is capable for all the international quality control needs, and for many kinds of testing in accordance with the national standards.
Our testing center was entitled to ecological textile certification by Oeko-Tex standard 100 and was certified as the "First class lab for Jiangsu Province export products ", and also certified by PVH.